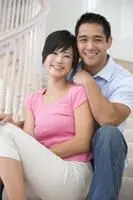 "Naomi Bloom- Look no further
I have been seeing Naomi for 3 years now and since recommended her to my best friend and boyfriend turned husband. My sessions with Naomi have been invaluable. She is an extraordinary therapist and human being. She has a straight forward approach that I appreciate and it's evident she truly cares about her clients. Naomi transforms big problems into manageable realities and the benefits of seeing her extend far beyond periods of crisis."
"Talking to Naomi like talking to a wise old friend. She is relatable and makes things very comfortable. If you are looking to chat with someone give her a call."
"Naomi is one of the most amazing people out there! You go in feeling like you could tell her anything, because you can! A great judgement-free environment where you can go to work out whatever you are going through in life. She definitely tries her best to connect to her clients and will give you her honest feedback. Completely recommend!"